ABOUT US
Meet the team at Beauty WithInn

I've been in the beauty business for nearly twenty years and with Beauty With Inn, I have achieved a long-held dream to own and run my own hair and beauty salon that provides a great service to each and every client that steps through the door.
And here's my talented team… I'm so proud of each and every member of my team who work hard to make clients feel special and they're so good at what they do!
MEET THE TEAM

Natalie
Salon Owner
I've been a fully qualified therapist since 1998 and in the early days of my career I worked in a busy London salon environment.  These days I am a Pro MAC make up specialist and I'm passionate about making people look fantastic and showing them what a difference expertly applied make up can make.  I love what I do and always strive to make Beauty With Inn the best it can be.  I look forward to welcoming you to the salon.
Cody
Salon Manager
I've been a senior stylist in hairdressing for over 10 years now, with 12 years in the industry and have been master barber for 7 years. As Salon Manager I like to demonstrate how creative I can be as I have a great passion for hairdressing and giving people that perfect cut, amazing colour and fabulous blow-dry is what I love.  I always keep up with all the latest hair trends and really enjoy meeting new clients and showing them what I can do with their hair.  Managing the Inn Barbers is a dream come true.
Fiona
Level 3 Beauty therapist /Make up artist / eyelash extension specialist / Nail technician
Hi, I'm one of the beauty therapists here at Beauty With Inn. I enjoy all aspects of beauty and have honed my craft working in salons and spas throughout Northamptonshire.  With a Level 3 distinction in Nail Technologies, specialism in Nail Enhancements (including Nail Art) and qualifications to level 3 in Beauty Therapy, Elemis Facials and Indian Head Massage, I can offer clients a rounded beauty experience! Come and experience the Beauty With Inn difference soon.
Krista
Senior Creative Hair Stylist & Beauty Therapist
I'm fully qualified senior hair stylist and beauty therapist. I've been hairdressing for over 4 years and beautician for 3 years.  I am a also a fully trained ELEMIS therapist.
I love all my customers, I really like to make them feel welcomed and happy with services I provide at Beauty With Inn. I like to be really creative and do have a real creative natural flair. I'm trained in Hi brows,which gives a defined  look, I suppose you can call me the brow Queen . I am also a nail technician and love to do nail art . I just love with a passion to be creative in all I do.
Mia
Stylist
I am a hair stylist here at Beauty Withinn.  I have a real passion for hair and love being creative.  I love being part of the Beauty With Inn team, we are like a family which is why customers enjoy the experience they have when they come to us. I really enjoy coming to work to have a chat with all of the customers and make them leave us feeling great.
Andrea
Senior Stylist
As well as being a fully qualified hairdresser, I have over 10 years' experience in all aspects of hairdressing, from colouring to gents haircuts. I also specialise in hair up, wedding hair, craft cutting & craft foiling. I love creating show-stopping styles, so if you want a dazzling hair creation, pop by and see me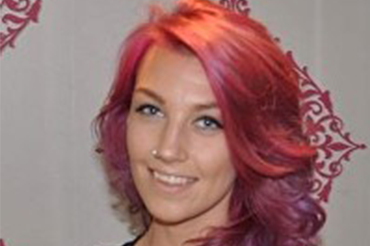 Emily
Creative Hair Stylist
I  have achieved NVQ level 3 in hairdressing
I love being creative, whether it's cuts or colours.
I love coming to work and meeting new clients.
I am always learning something new!
Rosie
Creative Stylist
I am a Level 3 stylist at Beauty Within and have now completed my training in house.
I love to give a big bouncy blow dry and my colour techniques are really growing, I love the opportunity to be creative with colour which I have at Beauty With Inn.  You can come and see my and look out for those discounted days with me for an assessment.  Look forward to meeting you.
Carly
Aesthetic Nurse
My name is Carly and I am a qualified nurse practitioner and prescriber, I have been practicing for 15 yearsas a nurse and working in the aesthetic industry for over 6 years. I own a clinic with my sister and I have been w orking with Natalie at Beauty Withinn running clinics frequently for her clients. I am friendly and passionate ab out what I do and love making people feel happy about their appearance.
Heather
Creative Stylist / Senior Color Technician
I'm a level 3 qualified creative stylist with a passion for creative coloring and cutting.
I strive when given a challenge and aim to achieve beautiful work for each and every client and aspire to fill my clientele with self confidence and happiness with each and every appointment.
Chloe
Creative Stylist
I am level 2 qualified and doing my second year for my level 3 qualification in hairdressing.
I love being creative with my cuts and colors to give my clients that WOW factor!
As a hairdresser, I am also bettering my knowledge in barbering and really enjoy doing gents cuts and getting that perfect fade.
Overall, I am really enjoying being at Beauty Withinn and feel like I am coming into my own within the salon.